Mészáros László monumentális méretű fotóját állította ki az APA Galéria 2011-ben. A kép később a Kiadó kocsmába került.
Mészáros László a képről így nyilatkozott:
Az Asztaltársaság megalkotása két évig tartott. Terveket és vázlatokat készítettem és rengeteget tanulmányoztam Munkácsy Mihály festőművész (1844-1900) lenyűgöző alkotásait a kompozíció és a fénykezelés tekintetében.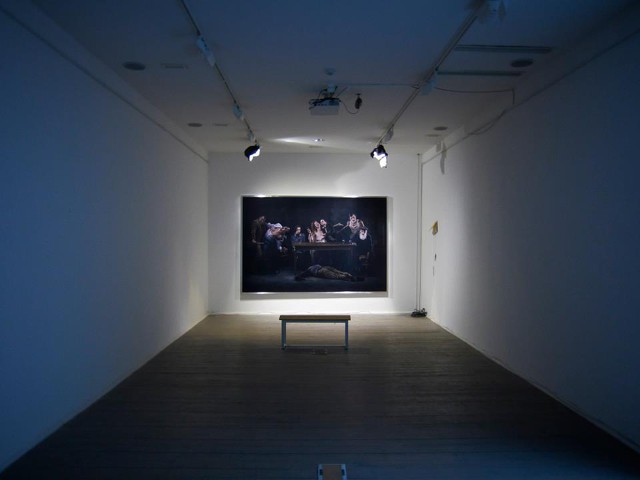 Az alkoholizmus, mint általános jelenség erősen jelen van társadalmunkban. Ez a téma járt a fejemben az Asztaltársaság készítésekor. Az alkoholizmusra használt legfinomabb kifejezés a bulizás, a legerősebb az addikció.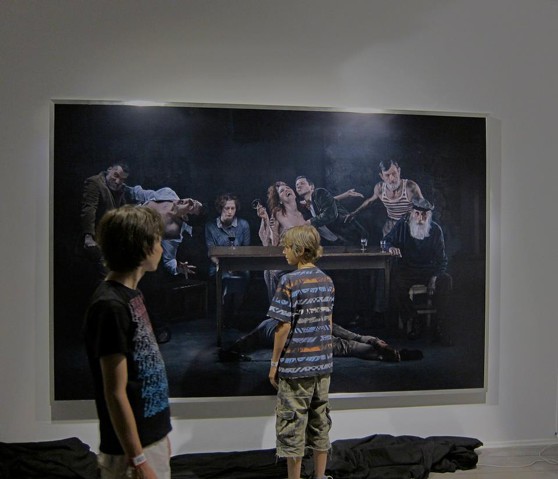 A célom egy festményszerű fotográfia elkészítése volt, amelynek impresszív a mérete (2x3 méter). A választott kiállítási terek is fontosak voltak az üzenet hordozásában: a hatalmas képet először az APA (Ateliers Pro Arts) Galéria üres és fehér kiállítóterében lehetett megtekinteni egyetlen kiállított munkaként, majd átkerült a Kiadó kocsma falára.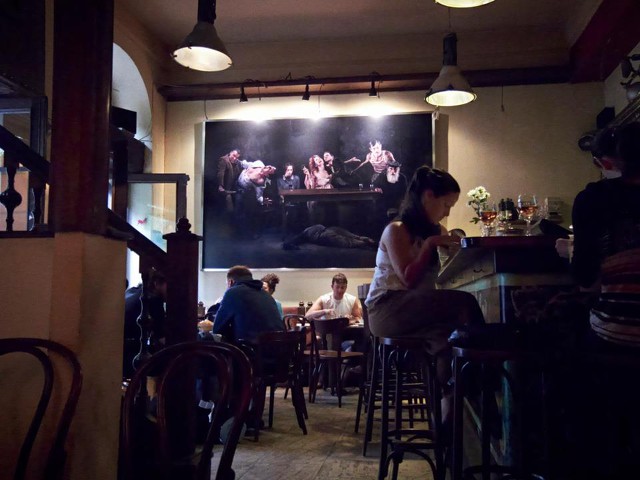 The creation of The company (Asztaltársaság) took two years. I created plans and sketches and I also studied the fascinating work of painter Mihály Munkácsy (1844-1900) who inspired me in the aspect of lights and composition.
The phenomenon alcoholism is strongly present in our society. This topic was on my mind when I created The company. The finest expression for alcoholism is called partying and the roughest term is addiction.
My aim was to create a painting-like artwork of an impressive size (2 meter x 3 meter big). The chosen exhibition areas were also important in carrying the message: the enormous picture was exhibited in a plain white exhibition hall (Ateliers Pro Arts - APA Gallery) and than in a pub (Kiadó bar).
KEYWORDS
ateliers pro arts, galéria, gallery, apa galéria, mészáros lászló, asztaltársaság, kiállítás, exhibition, fotográfia, fotóművész,